Seven Leadership Lessons
Pastor Phil Derstine 4-3-22
1. GOD Calls Leaders
· Proverbs 19:21 (NIV) "Many are the plans in a man's heart, but it is the LORD's purpose that prevails."
· GOD put me here, GOD has a plan for my life, GOD wants to empower me.
· Psalm 37:23 "The steps of a good man are ordered by the LORD; and he delighteth in his way."
· Look for the fingerprints of God (God's DNA, Road signs along the way)
2. Value the Vision – every business/ministry starts/continues with a VISION
· Proverbs 29:18 "Where there is no vision, the people perish; but he that keepeth the law, happy is he."
· Leadership without VISION is simply MANAGEMENT (Myles Munroe).
· Vision Attracts Provision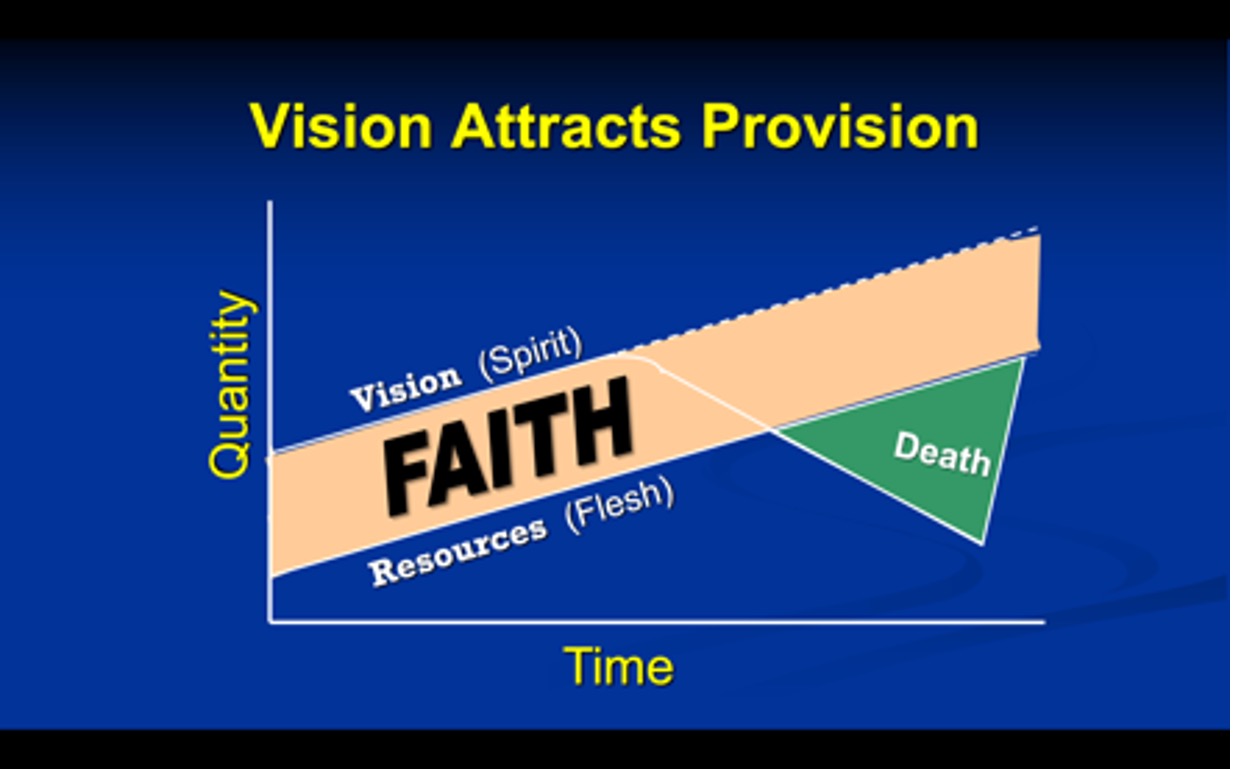 · II Corinthians 4:18 (NIV) So we fix our eyes not on what is seen, but on what is unseen. For what is seen is temporary, but what is unseen is eternal."
· You can get Knowledge and Wisdom anyplace, but Vision comes in the Secret Place.
3. What is Your Message? – every business/ministry/product is defined by a MESSAGE (Mission Statement)
· John 1:1 "In the beginning was the Word, and the Word was with God, and the Word was God."
· John 1:7 "And the Word was made flesh and dwelt among us. And we beheld His glory, the glory as of the only begotten of the Father, full of grace and truth."
· Message reveals your life: How do you talk, how do you relate to people, what do people say about you.
· Live your Message 24/7 (in Full-time Ministry)
4. Learn to be Faithful – Committed, dependable, Trustworthy…. Promotion comes to the FAITHFUL
· Matthew 25:21 "His lord said unto him, Well done, thou good and faithful servant; thou hast been faithful over a few things, I will make thee ruler over many things.." (Parable of Talents 5-3-1)
· Religious People know what they believe. People of Faith ACT on what they believe.
· II Timothy 2:2 "And the things that thou hast heard of me among many witnesses, the same commit thou to faithful men, who shall be able to teach others also."
· Effective Leaders are TEAM players and TEAM builders.
5. The Honor Factor ("Honor's Reward" John Bevere – How to attract God's favor and blessing.)
· Ephesians 6:2 "Honor your father and mother – which is the first commandment with a promise – (3) that it may go well with you and that you may enjoy long life on the earth."
· Romans 13:1 (NIV) "Everyone must submit himself to the governing authorities, for there is no authority except that which God has established. The authorities that exist have been established by God."
6. Trust God's Timing – He's not in a hurry.
· II Peter 3:8 (NIV) "With the Lord a day is like a thousand years, and a thousand years are like a day. (9) The Lord is not slow in keeping His promise, as some understand slowness. He is patient with you, not wanting anyone to perish, but everyone to come to repentance."
· Exodus 2:23 "And it came to pass in process of time…" - Moses needed 40 years of tenderizing in desert.
· King of Egypt died, Children of Israel groaned in their slavery and cried out to God – NOW TIME!
7. Crisis Reveals Truth – in people.
· I Corinthians 3:13 "Every man's work will be shown for what it is, because the Day will bring it to light. It will be revealed with fire, and the fire will test the quality of each man's work."
· Crisis doesn't change people; it just reveals them
· Proverbs 24:16 "For though the righteous fall seven times, they rise again, but the wicked are brought down by calamity."
· Leadership is more often forged in the fires of failure then in the glow of success.
· Proverbs 14:4 "Where no oxen are, the crib is clean: but much increase is by the strength of the ox."